Owner/Directors
~~~~Jack Muchnick and Jennifer Hesse-Muchnick~~~~
Jack Muchnick
. 35 Years in the Aquatic Industry
. Masters Degree (+60 credits) in Exercise Sciences
. Senior Physical Education Teacher at NRCSD
. Head Swim Coach at Albertus Magnus HS (2013 Innaugeral Season -> 2018)
. 2002, 2006, and 2007 Rockland County Girls HS Swimming and Diving Coach of The Year
. 2013 Inductee in the North Rockland Sports Hall of Fame (as a Coach)
. Section 1 Girls Swimming and Diving Executive Committee Member (past)
. Head Coach of the North Rockland Girls Swimming and Diving Team
. Coach for the Suffern Seal Lions
. Aquatic Director at Camp Ramaquois (8 Pools, 1000+ Campers, 50+ Staff)
. Coordinator of North Rockland Central School Districts Learn To Swim Program
. Past American Red Cross Aquatics Committee Member for Rockland County
. Certified Pool Operator
. Certified Instructor in Lifeguarding, CPR/AED, First Aid and Water Safety Instructor
. Age-Group Triathlete at Sprint and Olympic distances
. Father of 4 (3 Girls and a Boy)



Jennifer Hesse-Muchnick


. 25 Years in the Aquatic Industry
. Masters Degree + 60 credits
. Former AP Biology and Earth Science Teacher
. Former Aquatics Director at Robin Hill Day Camp
. Coordinator of North Rockland Central School Districts Learn To Swim Program
. Aquatics Instructor at LifePlex Health Club
. Assistant Head Coach at North Rockland HS Girls Swimming and Diving Team
. Collegiate Rower at the University of Delaware
. American Red Cross Certified in Lifeguarding, CPR/AED and First Aid
. Mother of 4 (3 Girls and a Boy)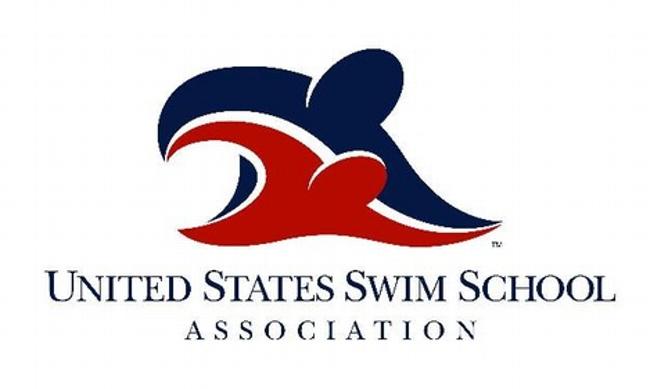 Hudson Valley Aquatics, Inc. are current Members
Swim School Mission
Statement
We are committed and dedicated to teaching and instructing in a safe and fun environment.

We hire and maintain outstanding instructors.

We pride ourselves in being positive role models in order to produce an environment that is conducive to learning.
Instruction focuses on developing proper body alignment, coordination and breathing patterns, throughout all competitive and recreational strokes.

Additionally, we will provide exposure to safety with in the aquatic environment.
We emphasize progressive skills and techniques that encompass dry-land work, demonstrations, review and practice, and a variety of instructional tools. We use a variety of repetition exercises in our lessons. We routinely make use of kick boards, noodles, and hand floats.



INSTRUCTOR – COMMANDMENTS
SAFETY – SAFETY – SAFETY – SAFETY – SAFETY –
SAFETY

- Keep your eyes on participants at all times -
- Don't let anyone get behind you -
- Don't let anyone get too far from you -
- Know the abilities and capabilities of your students -
- Always use a progression of skills -
- Keep equipment neat and near the waters edge -
- Stop any dangerous behaviors (on and off the deck) -
- Be aware of what's going on around you -



INSTRUCTOR - KEYS TO SUCCES
. Prepare for your lessons .
. Have equipment set-up prior to the lesson .
. Know your students names .
. Keep you lessons flowing .
. Be energetic and Be optimistic .
. Do a review of skills before moving to new skills .
. Always use the proper progression of skills .
. Demonstrate the skill .
. Challenge students to do better than before .
. Make corrections immediately .
. Provide students with safety information .
. Expose students to safety skills .
. 1st give a "+" comment and then a corrective comment .
. Do a quick review before moving on .
. Dry-land work can be very useful .
. Always reinforce breathing and body positions .

LESSON PLAN SUGGESTIONS
1. Meet and Greet your participants
2. Do Some dry-land activity (simulate swim motion)
3. Safely enter the water
4. Warm-up activity (nothing technical)
5. Breathing and Body position reinforcement
6. Specific technique and drills work

* Alternate between Specific technique/drill work and whole stroke swims *

PROGRESSION SUGGESTIONS


1. Dry-land
2. Wall work
3. Kickboard work
4. Noodle work
5. Weight Float work
6. Swim Whole Stroke
7. Miscellaneous skills work (Safety enhancement) – Back Float, Front Glides, Back Glides, Treading, Turning from stomach to back, Safety Info (Entering the water, diving, in/out of water safety…)
8. Fun time (underwater swims, jumping in, free time…) BE SAFE!!

* Reinforce the skill by repeating the movement throughout 1-6 *

GENERAL STROKE TECHNIQUES
· A swimmer is someone who can swim with rhythmic breathing
· Focus on proper breathing and body position
· Strong Kick = Strong Body
. Swim side to side (minimize lying flat), work body rolls

LEARNING OBJECTIVES
- Focus on Breathing
- Work on proper Body Position
- Develope the whole stroke by working on each component